ABOUT US
Started in 1991, Rainier Valley Construction, Inc. is a full service general contracting construction company with specialized knowledge in underground utilities: power, communications, sewer, and water. With our experience and knowledge, Rainier Valley Construction, Inc. serves a wide array of clients ranging from: Utility Providers, Home Owners, Developers, Property Managers, State and Local Municipalities, and other General Contracting Firms. Our main objective is delivering exceptional quality, and personalized services to our clients.
Rainier Valley Construction, Inc. prides itself in the unrivaled knowledge of its employees, our diverse technical capabilities, professional project management, and consistent performance. We look forward to you being our next satisfied customer!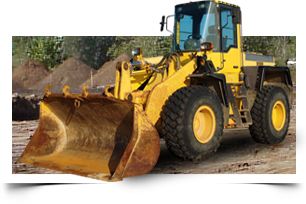 SERVICES
EXCAVATION
DIRECTIONAL BORING
UNDERGROUND UTILITIES
DUMP TRUCK HAULING/DISPOSAL
BUILDING SITE PREPARATION
VACTOR EXCAVATION/DRAINAGE SOLUTIONS
ASPHALT & CONCRETE REPAIR
WE'VE GOT YOU COVERED
The underground utility installers at Rainier Valley Construction, Inc. know firsthand that dealing with underground utilities — that must function properly and remain structurally sound for decades — requires accuracy and precision, combined with state-of-the-art technology.
Precision craftsmanship and technical know-how serve as the standard for every project we complete. Our underground utilities installation crews bring a high level of professionalism, knowledge and experience to a wide variety of underground installation projects — including underground cable installation, maintainence and repair.
To learn more about Rainier Valley Construction's professional underground utilities installation services for your next project contact us below or call us directly at 360.446.2549.